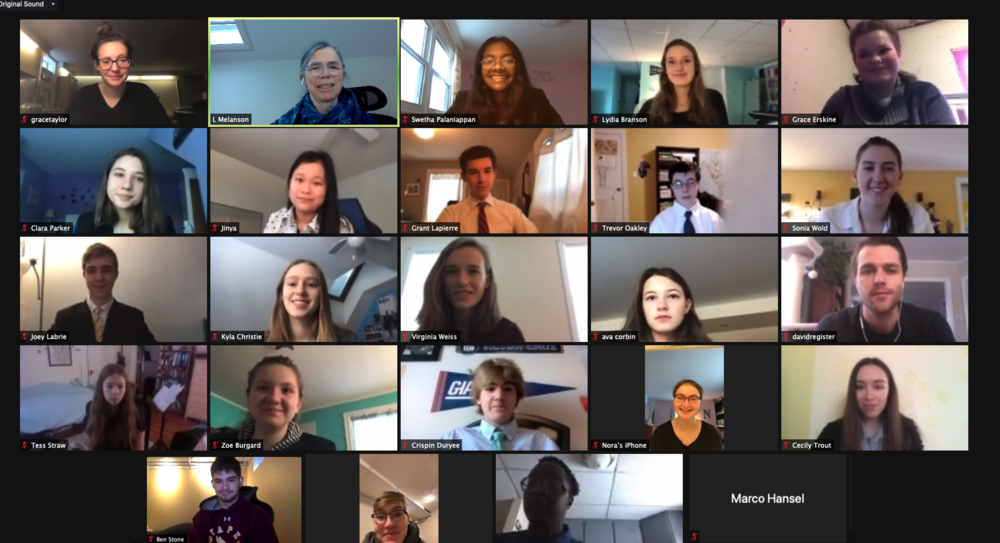 Another great day for Speech & Debate
Ginger Raspiller
Sunday, December 20, 2020
Coach Lisa Melanson and her Speech and Debate Team had another great day on Saturday (12/19). Here are the results:
---
Speech
Poetry: 1st place: Lydia Branson
Prose: TBA
OIL: 1st place: Marco Hansel
ODEC: 2nd place: Trevor Oakley, 3rd place: Grant LaPierre
OW: 2nd place: Devan Newell
Storytelling: 2nd place: Ben Stone
---
Debate
LD: 2nd place: Clara Parker
PF: 1st place: Kyla & Swetha, 3rd place: Cecily & Nicoletta
---
Sweeps
Speech: 2nd Place!!!
LD & PF: 1st place!! (With 34 points beating 2nd place by 16 points according to the announcer)