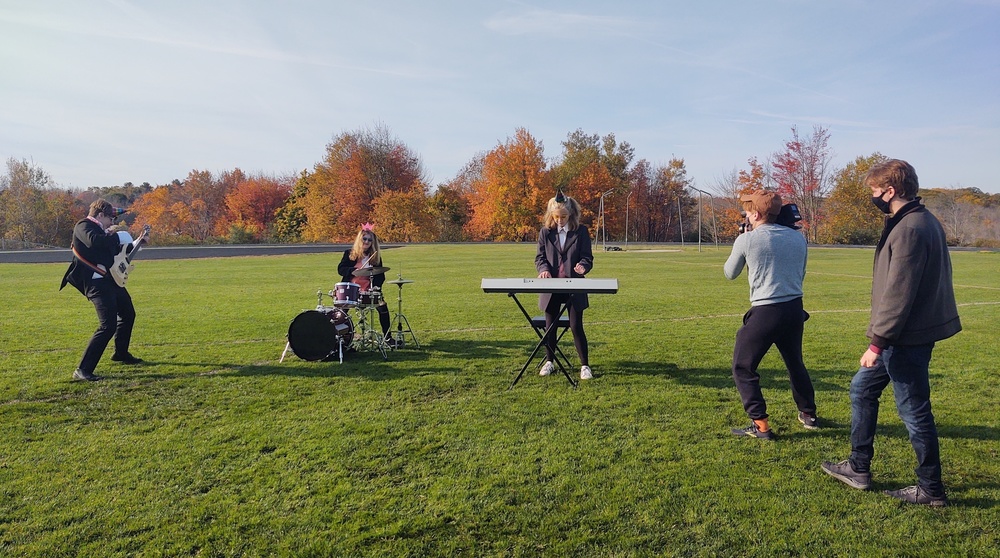 🎃 CEHS Theater presents: "The Time Warp"
Ginger Raspiller
Tuesday, October 27, 2020
Last Sunday, filmmakers (and CEHS Alumni) Peter and Thomas Campbell spent the morning chasing the CEHS Theatre Students through a breakneck-speed performance of "The Time Warp", from THE ROCKY HORROR PICTURE SHOW. CEHS wanted to share this little Halloween present as our first offering of the 2020-21 season, and to remind Cape Elizabeth that CEHS Theatre is alive and well! Enjoy - and keep an eye out for exciting upcoming productions from the CEHS Theatre Department!
Happy Halloween!
Here are some photos from the shoot:




Filmakers:
Thomas & Peter Campbell
<---------

Andy Brooking



The Band
---->
Otto Cook-Sharp
Eva K. Morris
Cora Johnson

Grace Erskine



CEHS Theater presents ...

"The Time Warp"
from
Rocky Horror Picture Show

Ryan Strack

Party Guests ...


Let's dance !
<-------

Owen McAnuff
Finn McQueeney
Eva Morris
Ella Stanley

Helen, Thomas, Cora