Bringing Broadway and American Idol/The Voice to CEHS
Ginger Raspiller
Tuesday, January 12, 2021
Last week the CEHS Concert Choir had some very special guests. Broadway's Nikisha Williams and musician Sam Robbins (The Voice & American Idol)!
Special thanks to the Cape Music Boosters for providing a grant to make these visits possible and Joanne Lee for making this happen!
Nikisha Williams visited our class via Zoom to discuss all things Broadway. She discussed auditioning, acting, dancing, and how she got to perform in the touring company of HAMILTON! Nikisha has also performed on Broadway in The Color Purple. Before heading to Broadway, Niksha spent three years as a high school choral director in Memphis, TN. Our CEHS Students were inspired by her determination to follow her dream. She gave an inside view to Broadway auditions and answered many student questions.
https://www.williamsnikisha.com/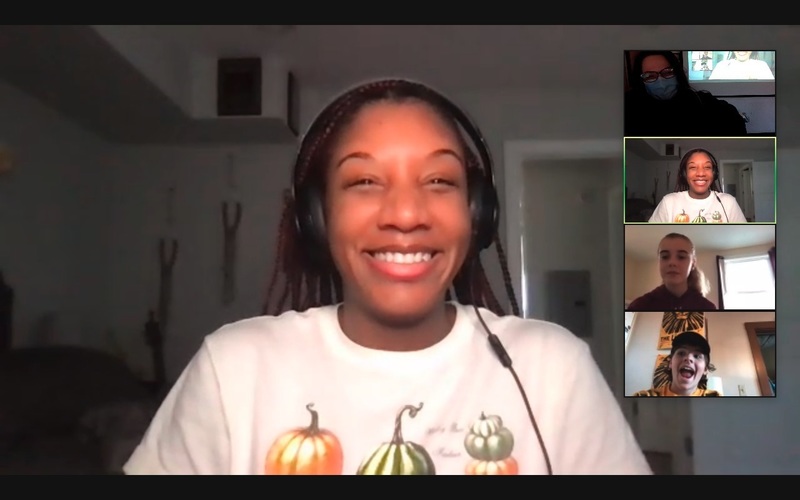 ---
On Friday, we hosted a young musician who has graced the stages of both The Voice and American Idol! Sam Robbins is a recent Berklee College of Music graduate currently getting noticed in the music scene. James Taylor even shared one of Sam's covers of his songs on IG this past weekend! He spoke to our chorus students about what inspired him to pursue music, songwriting, college, performing and recording his latest album. Students enjoyed asking questions about his college experience, and his experience on The Voice and how he approaches songwriting.