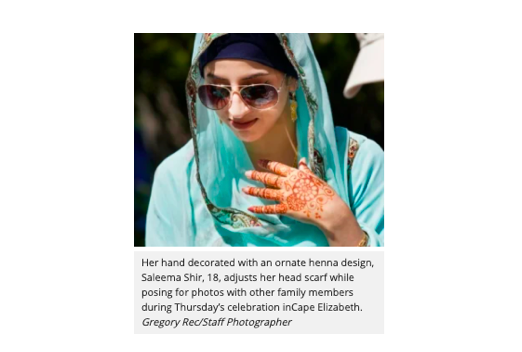 Senior Saleema Shir celebrates Eid al-Fitr with her family
Ginger Raspiller
Friday, May 14, 2021
Saleema Shir and three generations of the Shir family celebrated Eid al-Fitr, the Muslim holiday celebrating the end of Ramadan.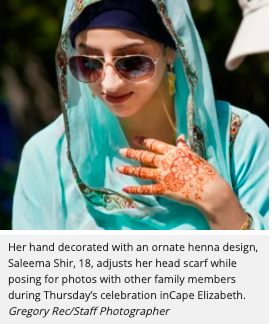 Normally, the Shirs would have attended the communal Eid prayer that has been held for more than a decade at the Portland Expo or Fitzpatrick Stadium. But for the second year in a row, COVID-19 forced the imams, or leaders of Muslim communities in Maine, to cancel the annual celebration that usually attracts more than 5,000 followers of Islam. With the pandemic preventing large community gatherings, Muslim families across Maine stayed home to celebrate the end of Ramadan, a monthlong fast when believers refrain from eating or drinking from sunrise to sunset and emphasize charitable giving and prayer in their daily lives.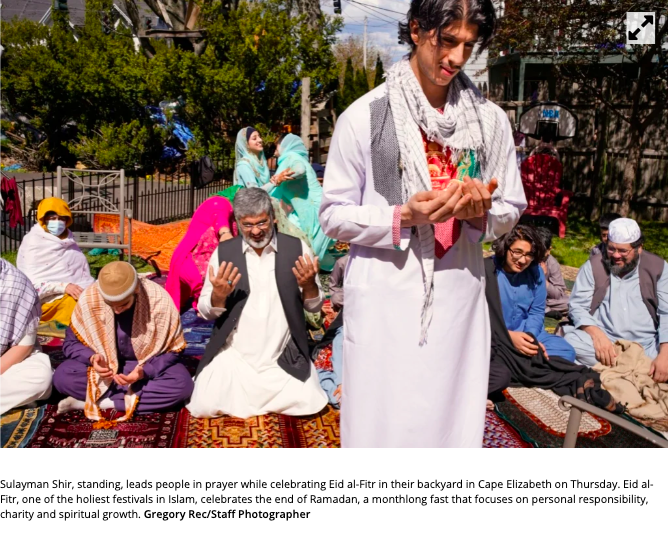 For the Shirs and others, Eid is a time to honor their faith and family bonds that often have survived wars, separation and great losses along the way.
See the Portland Press Herald for the entire article.