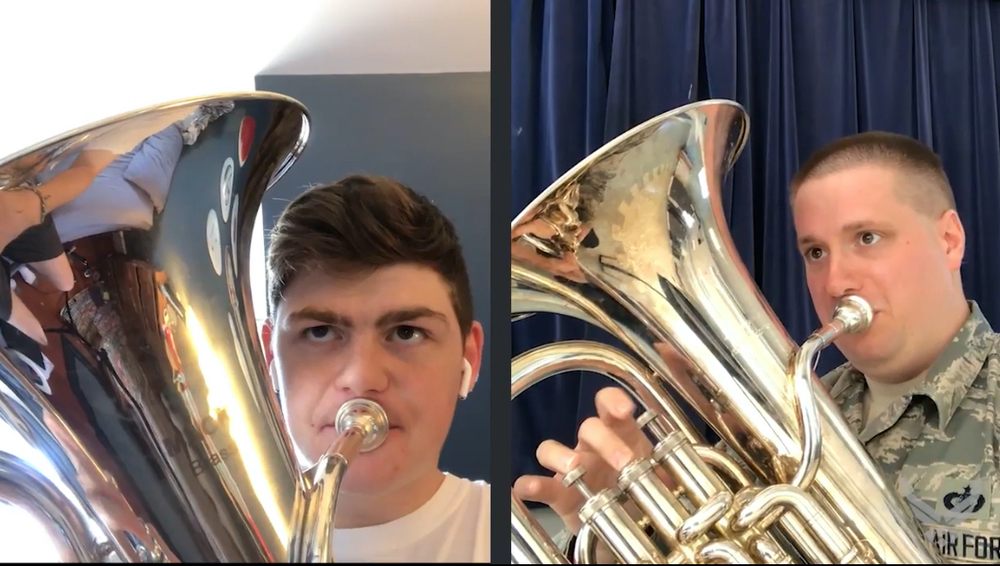 JACK SANDS SELECTED TO PERFORM WITH USAF BAND MUSICIAN!
Ginger Raspiller
Wednesday, May 06, 2020
Great news from Mike Scarpone:
A few weeks ago, the Air Force Band (the top tier performing concert band with the US Air Force) held an opportunity for musicians between the ages of 5 and 21. Interested students were asked to submit a video of themselves performing one part of a duet written for their instrument. If their video was selected, the student would be paired with a member of the USAF Band who would then play the other part of the duet.
We are THRILLED to have learned that our very own Jack Sands CEHS Class of 2020 was selected! Check out the final video duet featuring Jack Sands and Technical Sgt. Erik Lundquist euphonium player from the United States Air Force.
Please Congratulate Jack when you chat with him. We are SO PROUD of him!!!!
~ Mike