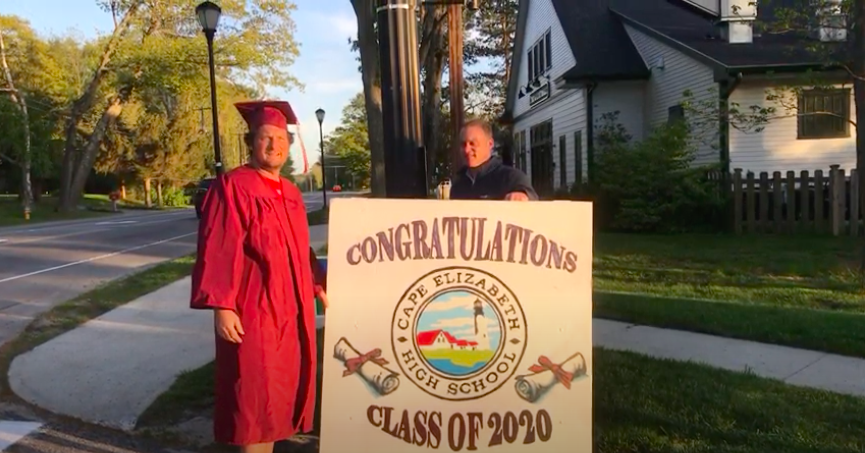 Today is "Chalk Day" for our Seniors!
Ginger Raspiller
Thursday, May 28, 2020
Members of the Class of 2020 will continue the CEHS tradition of drawing their future plans (college, work, gap year, etc.) in chalk at the front of the high school. Chalk is available. You must wear a mask!
This is a fun tradition, and we are so excited, but we have to remain socially safe. There is a published schedule from 10 am to 6 pm. 8 students per time slot. Please keep a 6-foot distance from anyone who is chalking at the same time, and please only show up during your designated slot.