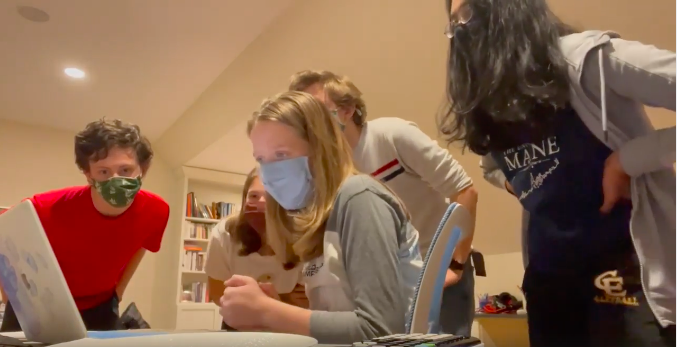 VOTE for Cape's Team in the MathWorks Modeling Challenge
Ginger Raspiller
Friday, March 12, 2021
Clara Parker, Tyler Rodenberger, Swetha Palaniappan, Sarah Hagan, and Evan Gebhart put together a team to compete in the 2021 MathWorks Modeling Challenge.
Drew McNeely agreed to be their sponsor, but as he put it, "my contribution was minimal….the students did all the work".
Check out their team video about their project which placed in the top 5!
VOTE for our Cape team by March 22! (Note: you must log in to Facebook to vote)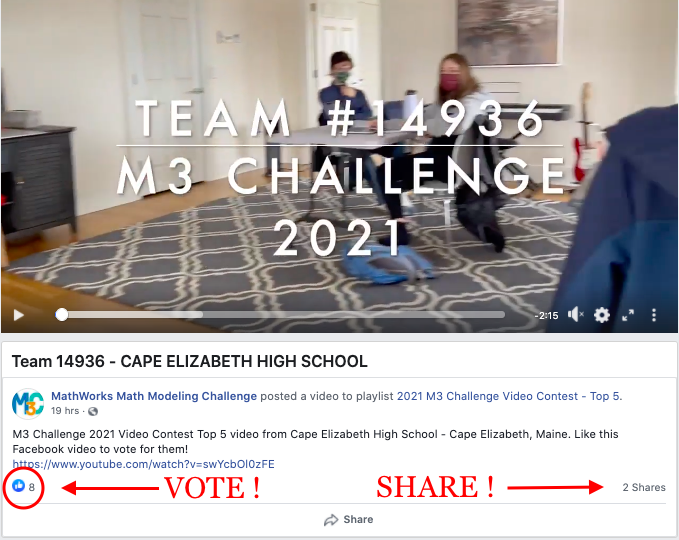 The two teams with the most "likes" will receive a $50 gift card for each team member and the three remaining teams will receive an M3 Challenge swag bag!
Competition schedule:
March 17th: teams advancing to the 2nd round of the competition will be notified.
March 24: Finalist, semi-finalist, honorable mention, and technical computing award teams are notified.
April 26: presentations by M3 Finalist teams and Technical Computing Awardees, followed by awards ceremony. This event will be held virtually via Zoom, more details to come.
Good luck Capers!