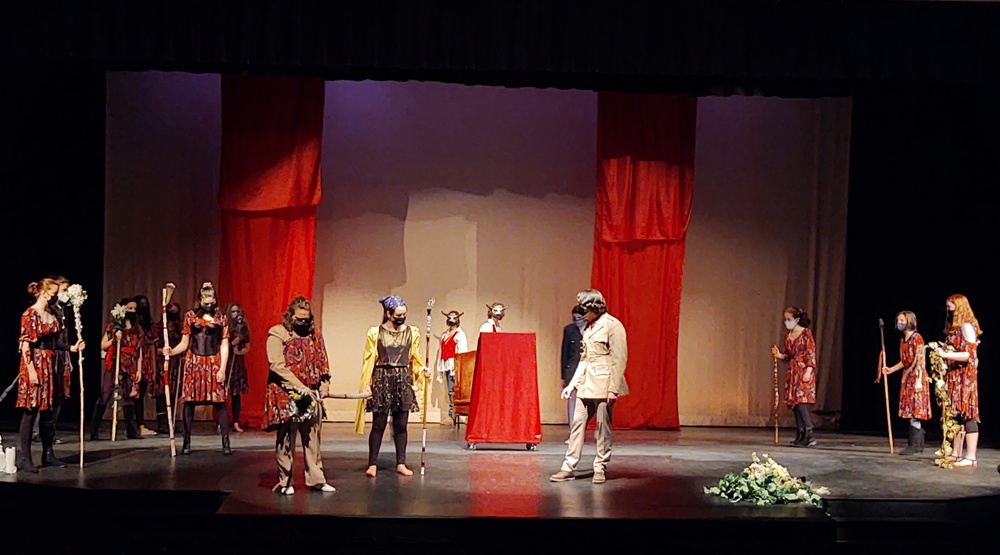 Register now to see CEHS Theatre's One Act Play: THE BACCHAE
Ginger Raspiller
Monday, March 15, 2021
CEHS Theatre is proud to present their entry to the 2021 Maine Virtual One Act Play Festival - Euripides extraordinary Greek tragedy, THE BACCHAE. Here is a preview.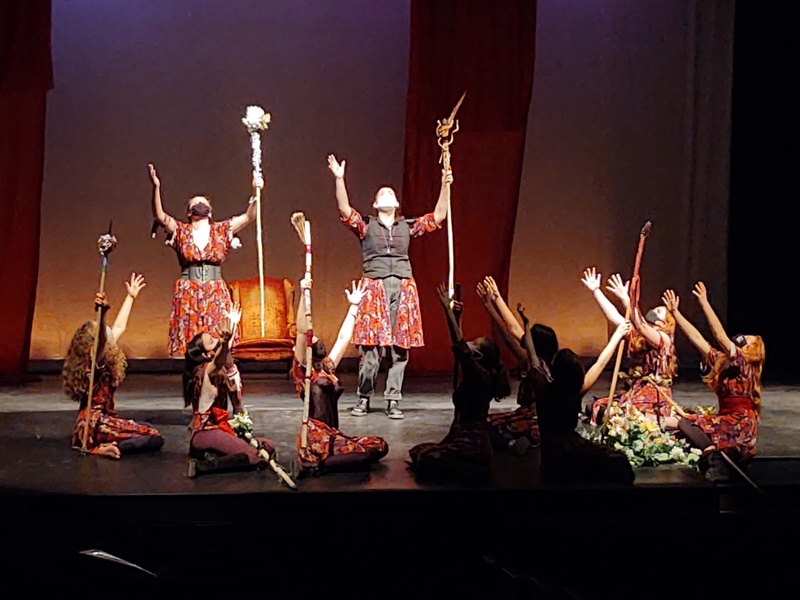 This timeless play explores the themes of power, freedom, gender identity and politics, and revenge. THE BACCHAE is still breathtaking, 2426 years after its premiere in 405 BC.
On Saturday, March 20th, CEHS will virtually attend the festival, where they will share the pre-recorded entry over Zoom. All the participating schools will either be streaming or submitting pre-recorded performances with the first play starting at 11 am and CEHS's play being shared at 2:30pm.
You must register to attend the event (webinar):
Each division's event has only 500 viewing slots available, on a first come, first served basis.
After the festival, THE BACCHAE will be posted on You Tube for public viewing.
Under the direction of Christine Marshall and Technical Director Stephen Price, the CEHS students have worked incredibly hard to produce a fully staged play during a pandemic, while following CDC and Maine DOE guidelines. The experience has been both challenging and rewarding for these determined students.
We thank their families for being so supportive, as well as the CEHS Theatre Boosters, and the staff of CEHS.
It's hard to believe that one year ago, our students had just returned from this festival, and were offering their sympathy to all the new friends they'd made at the winning schools - whose own advancement to the State level was cut short with the country's shutdown. Now, one year later, our students are finding ways to preserve the spirit and power of live theatre, and will see many of those same students online next weekend. They may be virtually together, but they will still be together, creating and celebrating art.
Christine Marshall
---
THE BACCHAE CAST (In order of appearance)
Dionysus: Helen Strout, Owen McAnuff
The Maenads: Astrid Akerman, Grace Erskine, Eliza Green, Hadley Johnson, Emma Mayberry, Eva Morris, Swetha Palaniappan, Abigail Scifres, Ella Stanley, Nina Stevens, Sonia Wold
Cadmus, the Old King : Kat Callahan
Tieresias, the Seer: Emma Frothingham
Pentheus, King Of Thebes: Ryan Strack
His Attendants: Lukas Robinson, Andy Brooking, Lucy Keniston
Four Shepherds: Eliza Green, Eva Morris, Abigail Scifres, Ella Stanley
Agave, Mother of Pentheus: Swetha Palaniappan
PRODUCTION TEAM
Director: Christine Marshall
Technical Director: Stephen Price
Stage Manager: Phoebe Liss
Assistant Director: Alex Brooking
Lights: Jack McKibben
Sound: Analise Gordon, Zoe Matzkin
Live Sound: Abigail Woolls, Christine Marshall
Costumes: Cast, Christine Marshall
Camera Operator: Sagara Hart
Running Crew: Alex Brooking, Sidney Allen