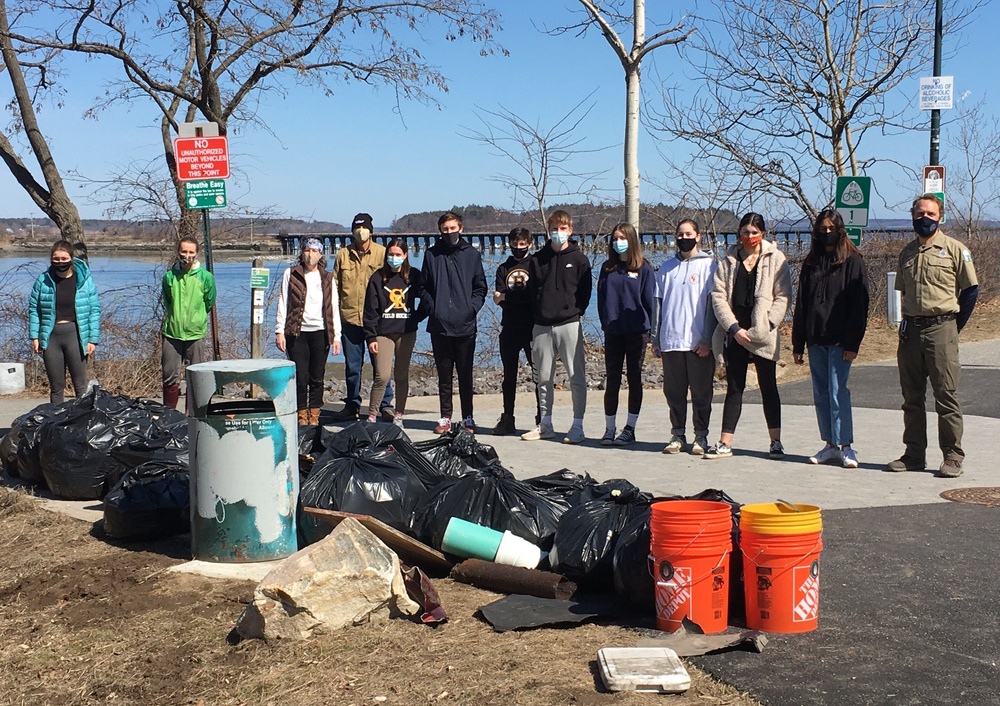 Volunteer Club: picking up trash on East End Portland Trail
Ginger Raspiller
Tuesday, March 23, 2021
Picking up trash on a sunny, warm Saturday is a perfect pandemic activity! Members of the Volunteer Club (Nora Lane, Monica Gali, Ellie Crockett, Virginia Weiss, Elise Branch, Andrew Libby, Thijs Gilda, Kate Wilber, Skyler Burke, Chechi Romero) met Portland Park Ranger Scott on the East End Trail in Portland by Tukeys Bridge. In exchange for our volunteer labor, the City of Portland provided us with Scott, supplies and a truck to haul away the trash.
How to use the tools and safety talk.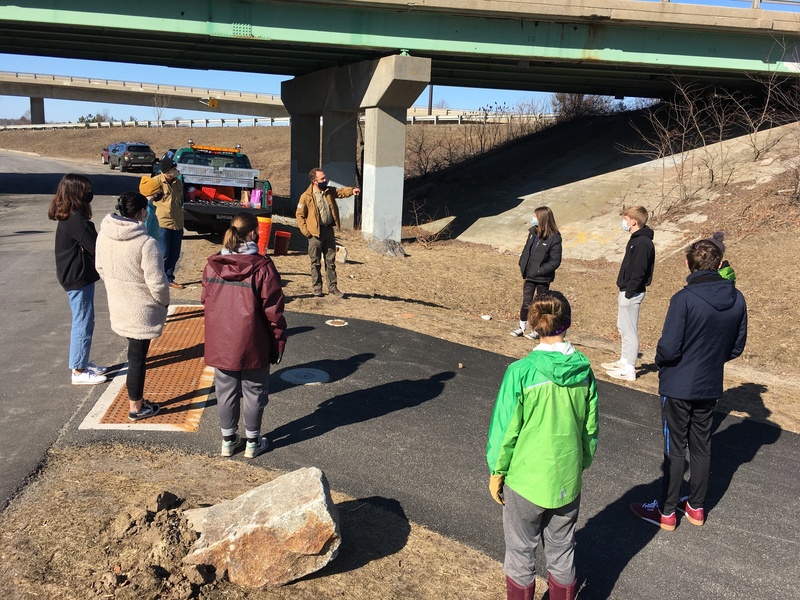 Let's do this!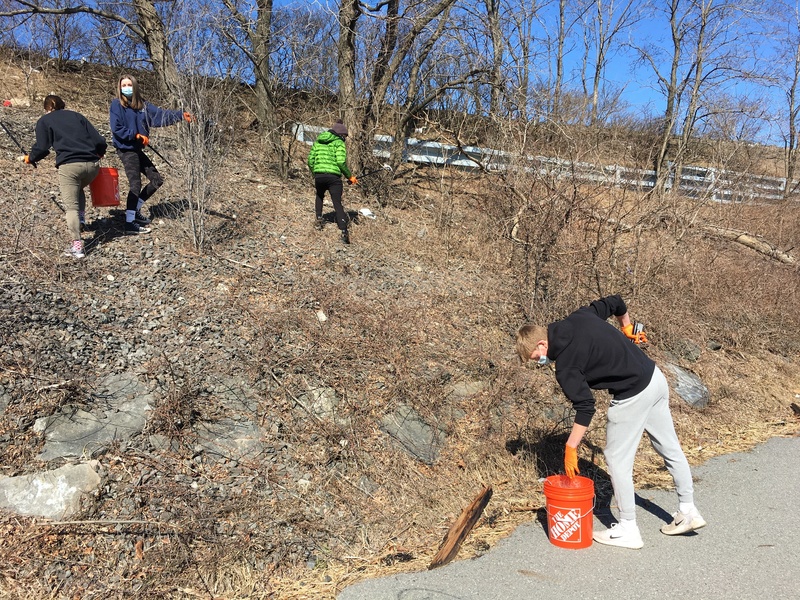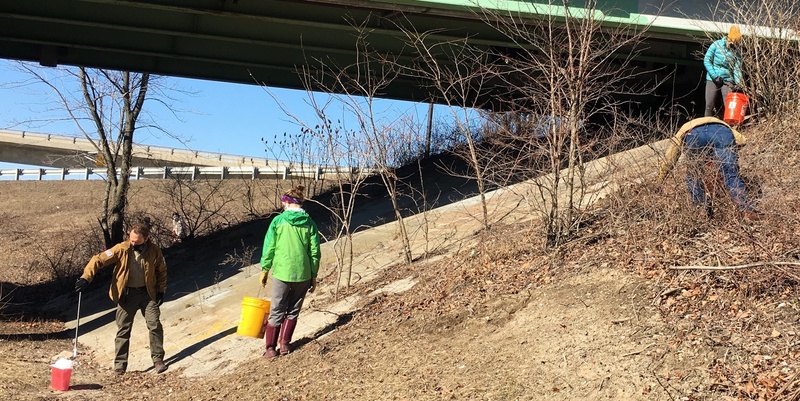 Cleaning up the beach area too ...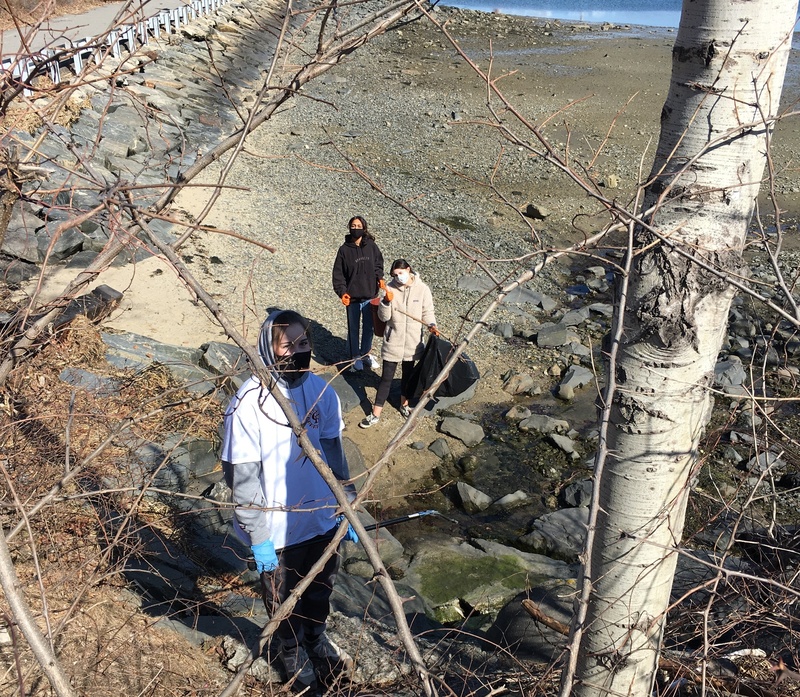 The trash starts to pile up .... we found all sorts of stuff!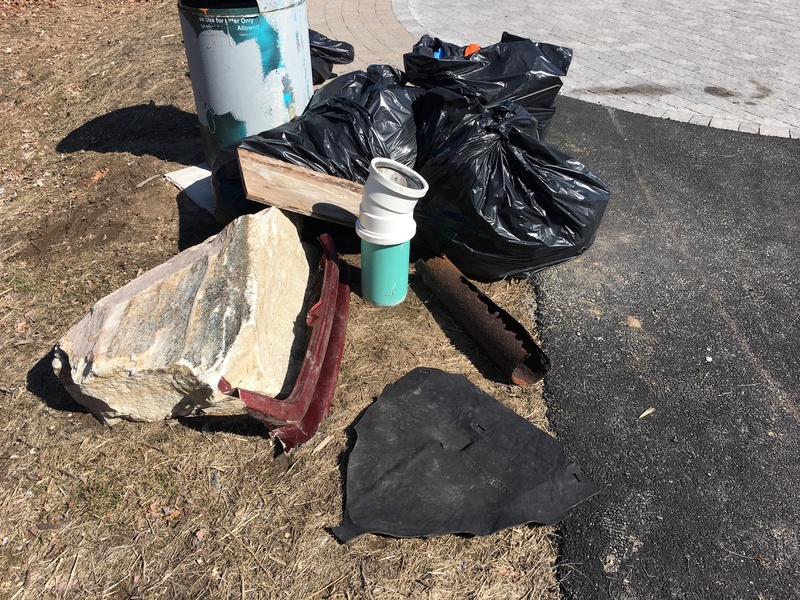 Final pile .... two pickup truck loads of trash!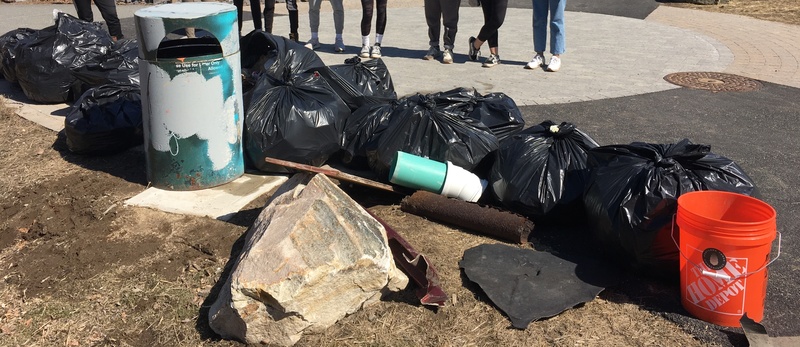 Well done team!