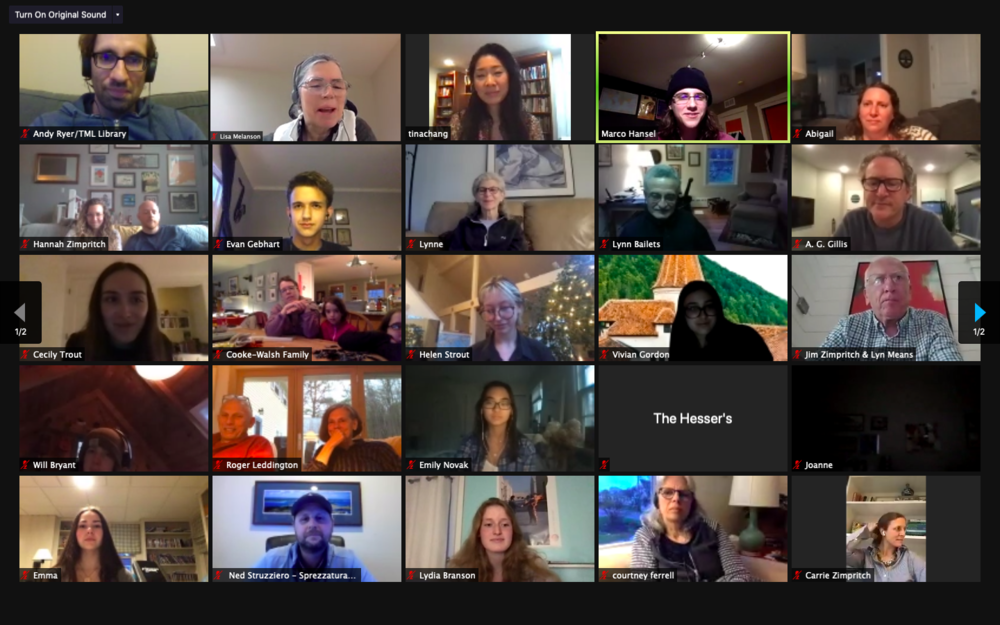 Gabe Zimpritch Poetry Symposium
Ginger Raspiller
Tuesday, May 11, 2021
Coinciding with the end of National Poetry Month, the 24th annual Gabe Zimpritch Poetry Symposium was held on April 30 and included a poetry writing workshop for 14 CEHS students led by poet Tina Chang. The evening poetry reading - where students read their freshly drafted poems and Chang read from her most recent book of poetry, Hybrida--was hosted by Thomas Memorial Library. Each student received a copy of Hybrida, a gift from the Zimpritch family. We were fortunate to have Ms. Chang as our guest poet. As one student remarked, "I learned so much from her (and my amazing peers!) and it was a wonderful experience all around."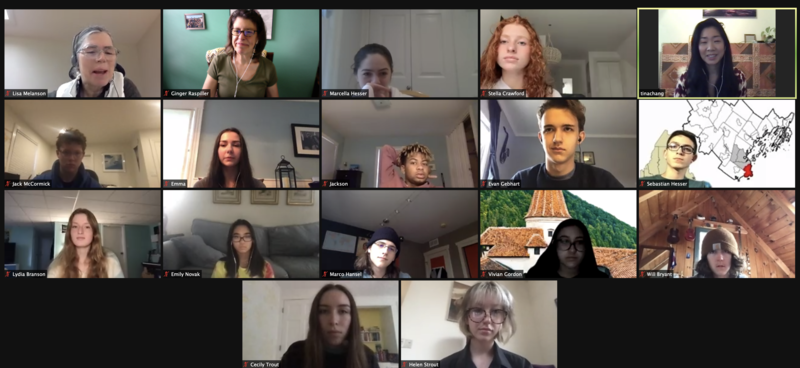 Tina Chang is the author of three poetry collections: Hybrida (Norton, May 2019), which NPR notes as: "one of the most important books of poetry to come along in years"; Of Gods & Strangers (Four Way Books, 2011), and Half-Lit Houses (Four Way Books, 2004), which was a finalist for the 2005 Asian American Literary Award. In a review of Half-Lit Houses, Rain Taxi wrote: "Chang's poems rescue the inexpressible, preserve vibrant domestic histories, articulate the very slowness of loss, and answer the chilling aftermath of grief with forms of bliss."
Recently Chang co-organized, along with New York State Poet Laureate Marie Howe, The New York City Poetry Rally in response to racial injustice where poets publicly shared poems, which spoke to oppression and brutality as much as they did to unity and compassion. These events have all been the first of their kind, born from the desire to listen actively to the community's needs, finding venues for open conversation, where poetry can find voice and where vision grows.