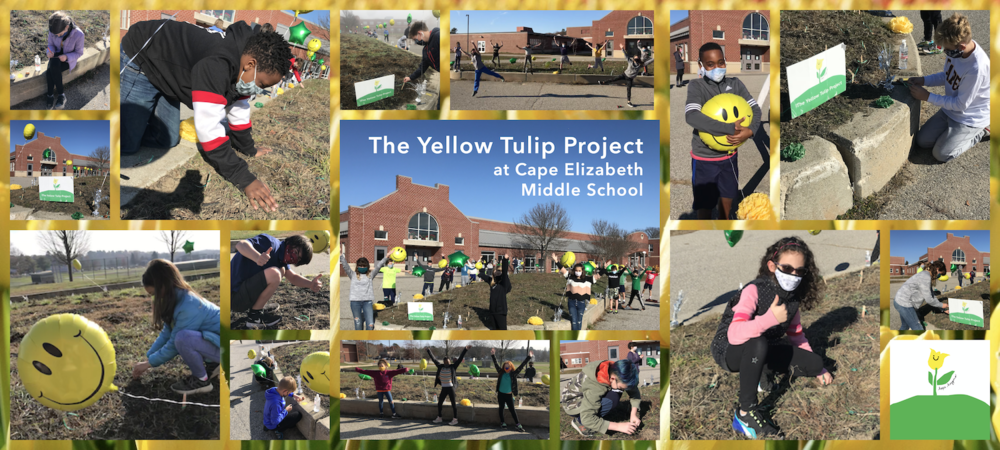 The Yellow Tulip Project
Jonathan Werner
Friday, December 04, 2020
CEMS recent celebrated our second Yellow Tulip Project bulb planting day as a reminder of the importance of including mental health in education and of recognizing the importance of mental health to over all health.
The Yellow Tulip project was created to "Smash the Stigma" surrounding mental health issues and mental illness and to "build a community of people who realize that hope happens when youth and community leaders work together. [They] hope that someday mental illness will be as normal to talk about as any physical illness, and [they] are fiercely dedicated to making this goal a reality."
Please visit the Yellow Tulip Project's website for more information. And watch for an update this spring when all those beautiful stems begin to blossom at CEMS.
As always, THANK YOU to CEMS Nurse Jill Young (and CEMS student Hope Taylor) for all the work to make YTP possible in Cape. And Congratulations on your well-deserved CEEF honors recognizing these efforts.